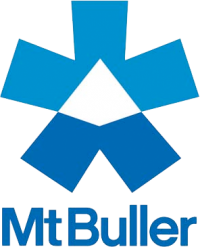 Mt Buller Resort Management has implemented a range of initiatives in order to improve the visitor experience and alleviate pressure on the resort entry point during peak times.
It is highly recommended that guests arriving at Mt Buller on a Saturday and Sunday during July and August arrive between 7 and 8am to avoid potential delays at the resort entry. Arriving prior to 8am on the weekend will also entitle guests to a 50% discount on the resort entry daily rate. This discount is only available at the gate at time of arrival.
It is now possible to pay for and print out a vehicle entry pass at home prior to leaving home. Then, once you arrive at Resort Entry you can use the Express Lane – midweek this is the left hand season pass lane and on weekends it is extended to the Mt Buller Road as directed by traffic control staff.
Online resort entry purchases will be offered at $45 for a day visit rather than $48 on arrival.
Click on the links to access the online payment and information options:
https://ssl2.connectintouch.com/wp.dll?Axis/MtBullerRMB
http://www.mtbuller.com.au/Winter/plan-your-visit/resort-entry-pricing