Lydia's Dynamic Warm-UP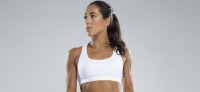 As Interschools approaches, you'll want to get your body conditioned and ready for action.
Check out this 10 minute Dynamic Warm by Olympic Champion and founder of BodyICE, Lydia Lassila.
It will get your snow legs ready for race day and help with your general strength and fitness.
https://bodyice.com/blogs/all-things-bodyice/dynamic-warm-up-with-lydia-...
BodyICE is also giving a 30% discount from their entire store, so make sure you're prepared and have your Recovery Ice packs ready. Just use Interschools19 at checkout.